No Homework Policy in Review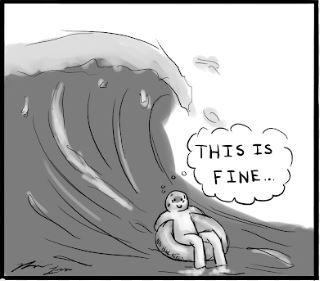 Hang on for a minute...we're trying to find some more stories you might like.
At the beginning of this school year, Morris Hills and Morris Knolls High Schools announced a new policy regarding homework. Principals Mr. Toriello and Mr. MacNaughton announced together that one weekend per marking period in the 2017-2018 school year would be designated as a "homework-free weekend." The policy also prohibits major assessments on the first two days following Thanksgiving, holiday, and spring breaks. The administration explained that they wanted to give students more time to "relax, recharge, and spend quality time with their families without academic demands."
Back in October, history teacher Mr. Ellis said that he liked that the administration was creating a "start to the conversation" about students' well being, but was concerned that the homework-free weekends would force assignments to be pushed back to after the weekend or crammed in before, leading to overburdened, and therefore stressed, students. When asked again in May, Mr. Ellis said that the no-homework weekends disrupted his long-term planning since he plans his entire year in advance, but the disruptions were manageable because the dates of the homework-free weekends were announced far in advance. As far as the effect on students, Mr. Ellis found that honors-level students "rolled with" the homework-free weekends, but that AP-level students were more stressed out than usual. He attributed this to the fixed date of AP exams and the perceived time crunch caused by each homework-free weekend. Mr. Ellis appreciates the goal of the homework-free weekends, but found that "a 'one size fits all' approach does not always work in the best interest of everyone." He would like to see more input from teachers about the dates for each homework-free weekend, with the ultimate goal of "lowering student stress level" while "increasing rigor" and "[teaching] people how to cope with high expectations and demands."
In the fall senior class vice president Christine Connelly agreed that finding the right balance of homework for a class is difficult, but important. As a multisport athlete and Magnet and AP student, she said that homework helps her learn the material, but that too much becomes a discouraging and a burden. Christine felt like the weekends were somewhat counterintuitive, since she ended up having to do more work in the week before each homework-free weekend. She thought that this drawback could be solved by allowing teachers to choose a weekend each marking period to designate a homework-free weekend for their own class, so that coursework and homework-free weekends would be more evenly distributed for each student. As an added benefit, teachers could choose times when no homework makes most sense, such as right after a big test. This proposition aligns with Mr. Ellis' desire for a more teacher-driven version of the no-homework policy.
Calculus teacher Mr. Bermel agreed that students' stress was an issue and suggested some alternative routes. He suggested that schools should not encourage students to take many high level courses, but rather a few that they can manage. As for homework, he emphasized the importance of "thoughtful" and "meaningful" assignments over large amounts of busywork. Looking forward, Mr. Bermel said "I hope to be a part of a team that looks to critically evaluate the effectiveness of the Homework Free Weekend that aims to reduce student stress and anxiety."
The letter which announced the homework-free weekends called the policy a "first step" in dealing with students' stress and anxiety about schoolwork. Mr. Toriello emphasized this point when he said that he has collected "numerous pieces of feedback and suggestions" regarding the homework free weekends. These suggestions, he said, compose an "open dialogue" between himself, teachers, and students and include both the "positives and negatives of the initiative." He plans to meet with Mr. MacNaughton at the conclusion of this school year to discuss feedback and possible alterations to the no-homework weekend policy and to "continue to investigate avenues to reduce stress for both our students and our staff members."

Print Friendly