Winter Sports Highlights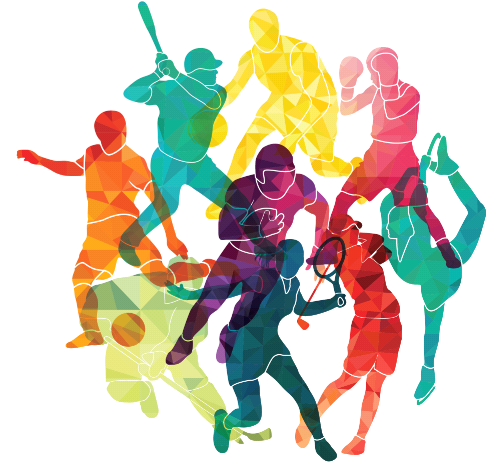 Girls' Basketball
The Lady Knights team currently has built up a record of 9-6 thus far in what has been a wild season, to say the least. The girls were crowned champions of the Annual Morris Hills Girls Basketball Holiday Tournament, dominating Hopatcong 68-28 to take home the victory. Sophomore Semaya Turner was named part of the All-Tournament team and sophomore Mackenzie Creighton earned MVP honors for the tournament. The Lady Knights' season has been full of highlights thus far, such as their dramatic 45-43 victory over Montville behind Semaya Turner's buzzer beating 3- pointer.
Boys' Basketball
This year's Scarlet Knights team is enjoying a successful season with a record of 7-7 to date, led by senior captains Steven Matthews, Dre Moreno, and Vikaas Varma. Coach McClay reached an impressive milestone by earning his 100th win this season. The team has had a number of exciting games, such as their thrilling 31-29 win over rival Morris Knolls.
Wrestling 
Scarlet Knight wrestlers have put on quite a display this season. The team went on a rampage during the middle of the season, winning seven matches in a row and establishing themselves as a force to be reckoned with. Junior Justin Carro and senior Carlos Delgado earned their 50th wins this season, following a win over Randolph.
Boys' Indoor Track
The boys won the Morris County Relays this year, behind stellar all around performances. The shuttle hurdle and shot put relay teams placed second, while the 4x400m team took first. That same team of Joshua Babe, Nicholas Yates, Domenick Wallace, and Juan Cortez earned another first place win at the Sectional meet at Ocean Breeze, NY. Thrower Angel Gonzalez has been a dominant force throughout the season, becoming a County champion with his 55 foot throw, good for 4th in the state.
Girls' Indoor Track
The girls' team is doing well this year, under the leadership of senior captains Ali Kairys and Erika Tomes and junior captain Hannah Fleming. The team had a great showing at Counties, with the 4×4 team finishing 6th.
Fencing 
The Foil team took 1st place at the County Championships and District meet. Junior Varun Gupta then went on to place 1st in Counties individually. The Sabre team finished 3rd at Counties and Districts. Overall, the team placed 2nd at Counties and continues to enjoy success. 
Boys' Swimming
The Scarlet Knights finished with a record of 1-5-1, with a win coming against Montville and earning a tie against Mount Olive. The team says goodbye to senior captains Ben Sorrentino, Tej Shah, and Brian Macellaro. Next year, the boys hope to improve under the guidance of Coach Giovine and a strong group of underclassmen.  
Girls' Swimming
This year's girls swimming team is having a successful season, led by senior captains Annie Lin, Maggie Reilly, and Olivia Maute. The team finished with a 6-5 record, which included wins against Roxbury, Mt. Olive, Randolph, and St. Elizabeth, along with a few extremely close four-point losses. They won the first round of states against Fair Lawn and are moving on to face Wayne Valley in the quarterfinal. The team looks to build on this year's success in the future.
Ice Hockey
Coming off a State Championship winning season, the hockey team had high expectations for this season. They have not shown any signs of regression with dominant wins such as their 6-1 defeat of MoBeard and 10-0 rout of Sparta, with Hills senior captain James Betz representing Morris Hills.
Bowling
The Scarlet Knights had an eventful season and continued their tradition of success. Highlights from the season included junior Thomas Santucci bowling a 226 and a series of wins. The team continues to flourish under the leadership of Coach Niemo.