Book Review: The Other Einstein by Marie Benedict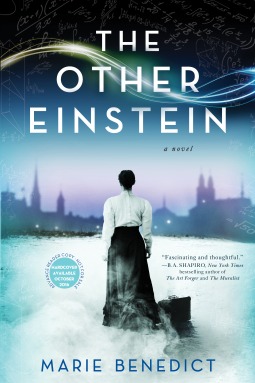 Mileva "Mitza" Marić is an anomaly of her time– she has big dreams, aspirations of ground-breaking scientific discovery and fame. In the late 1800s, Mitza learns that as the only woman studying physics at a profound university in Zurich, she must stay ahead of her male classmates. It occurs to Mitza that any distractions must go– including possible suitors. However, when a strange man in her class becomes infatuated by her brilliance and beauty, she struggles to find her own path as her love for Einstein leaves her in his shadows.
In historical fiction, it is common to hear stories of quiet wives; it is rare to read about a woman who stood as equal competition to her husband. Mitza's own journey to self-discovery is brought into light as Marie Benedict's poignant novel captures Marić and Einstein's relationship through lust, pain, and, of course, shared revelations in physics. Mileva and Albert realize love does not follow laws– sometimes, other forces work against you.