Val and Sal Offer Farewell to Hills
It has been quite a journey for the Morris Hills High School Class of 2022. Their sophomore year, disrupted by a worldwide pandemic and the notorious junior year held online, presented new obstacles to the class of 2022. Nonetheless, students Alison Fajardo and Girish Jayakumar hurdled over these challenges and earned the highest academic prestige.
Valedictorian Alison Fajardo, a Roxbury resident, applied to the Magnet Program from out-of-district due to her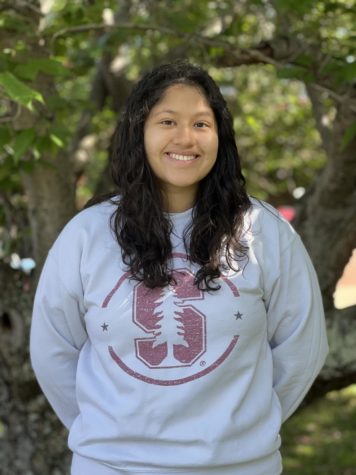 interest in research. She, like many other freshmen, initially felt overwhelmed by the academics and the exposure to a wholly different academic environment. Over time, Alison learned how to handle the competitive nature of the program. She credits her academic success to prioritizing what is truly important to her.  
Her journey to being top of the class was not easy. Alison tackled many challenges during her high school career, recalling that one of the greatest challenges she faced was "self-doubt." She was unsure if she had the potential to succeed, and often felt that she was not capable of earning high grades. Ultimately, she realized that focusing on herself and ignoring negativity was crucial. Alison advises that being perfect is unsustainable and will never get you closer to your goals. 
Alison's family motivated her to aim high. They were her support system, pushing her to take control of her life. She is a first-generation Hispanic student, whose parents immigrated to America. She faced the difficulty many children of immigrant parents face such as having to learn English on her own and guiding herself through the college application process. 
Alison advises high schoolers who dream of earning the prestige of being top of their class to simply do what they love to do. She recommends always dedicating your time to passions and interests rather than endlessly studying, as that leads to burnout. To her, it is crucial to take breaks from academics and explore different hobbies that relieve stress and relax your mind. For Alison, she loves playing volleyball, biking, spending time outdoors, volunteering, and working with environmental organizations. 
As for the juniors next year facing the college application process, Alison recognizes the elitist attitude many students carry, believing that only the top schools will guarantee them a successful career. She comments that it is important to have diverse options and keep an open mind when it comes to choosing colleges. Reflecting on her high school mentality, she shared that it is important to not beat yourself up with the hopes of getting to one specific school. 
Alison noted that she wishes to see people from all different backgrounds earn the role of being Valedictorian, commenting that "I want to see more girls, I want to see more Hispanic girls get on top." She believes this diversity is crucial to breaking many stereotypes and grow the popularity of the Magnet Program.   
She plans on attending Stanford University in the fall, majoring in Earth Systems and public policy. 

Salutatorian Girish Jayakumar recognizes his title as a symbol of success knowing that he could overcome the obstacles thrown at students over the past few years in wake of a global pandemic. "We all had to adapt to a new way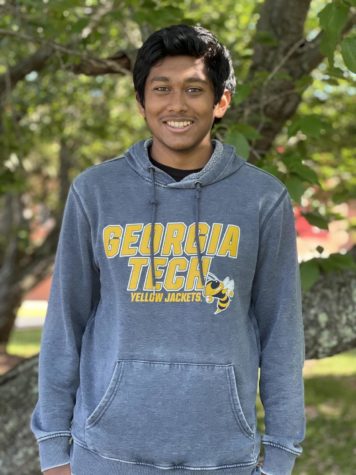 of learning," he remarked. "I am thankful that after four years of putting in hard work, I was able to prove myself and succeed in both environments, virtual or in-person."
Girish lives by an idea of balance: managing school while still doing the things he loves. While upholding the top grades in his class, he is highly involved in school sports at Hills. He has played tennis for four years and on the varsity team, as well as enjoyed fencing for three years. Extracurricular-wise, Girish has had leadership roles within Key Club and the Academic Decathlon. He is also a member of a debate team outside of Hills and has devoted time to his community through volunteer organizations like Sewa International. 
As a Magnet student at Hills, Girish shared that he has valued being part of a community of like-minded peers. He described high school as an initially daunting experience. Magnet allowed him to build strong friendships that made an average school day just a little easier to get through. Girish emphasizes the importance of maintaining a positive, healthy mental state when striving for A's. "Feeling like you can ask for help and have people supporting you alleviates stress," he opined. His support system, along with his top-tier organizational skills, kept him afloat and ready to take on the next challenge. 
Girish has two main life goals: to receive an education in computer science and give back to his family's hometown in India. He has committed to Georgia Tech where he plans to pursue a Computer Science major. With his knowledge in the CS field, he aspires to bridge the technology gap in rural, low-income areas of India. He would do this through research and his future career, using his education to, in his words, "make a positive impact on society."
The 2022 Salutatorian's strong work ethic is rooted in his family. His parents, having both immigrated to the US seeking job and education opportunities to support their families at home and in India, inspire him to pursue his dreams. He accredits much of who he is today to his grandmother who took care of him for a large portion of his childhood while growing up for some time in India. "She would tell me stories about how she had to work hard in school and everyday life just to sustain a good living," he said. "She wanted me to excel beyond that and pushed me to thrive in academics, and truly become who I am today."
Girish has fond memories of his time at Hills, especially watching the community come together even in times of darkness, students and teachers alike. "Coming out of post-pandemic isolation shed light on how disconnected we were," he reflected. Being at a school where people can be exposed to diverse viewpoints and people is something he has and will always cherish. 
Girish shared with the Hilltopper that "The praise is not the most important thing about being Salutatorian– it is being able to appreciate who has helped you and the relationships you have built along the way. High School is not determined by academics alone, but how you were able to positively contribute to your school community."
From the Hilltopper and the Morris Hills School community, we congratulate and wish Girish Jayakumar and Alison Fajardo the best as they move on into the next chapter of their lives: we know you will accomplish great things.