Soundtrack for Summer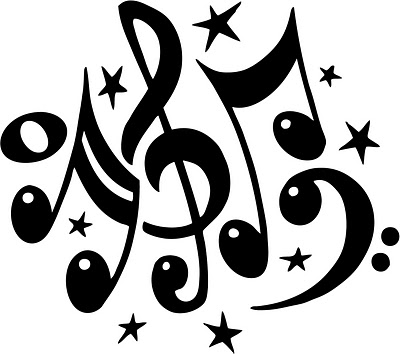 Every year it seems like everyone and their mom needs music for summer car drives, late night parties, and beach trips with friends, and every music professional is more than willing to throw a playlist together for those eager people (and their moms). So why not have a Hilltopper summer playlist?
Feel good/beach songs (1-6)
"Wouldn't It Be Nice" – The Beach Boys
"Blister in the Sun" – Violent Femmes
"Like Dylan in the Movies" – Belle and Sebastian
"Buddy Holly" – Weezer
"King of the Beach" – Wavves
"I'm Not Part of Me" – Cloud Nothings
For some nice beach tunes, this list starts off with upbeat songs that recall days spent in the sand. Whether it be the upbeat fun or nicer, more calm and nostalgic melodies, this part of the list is perfect for a summer spent down the shore. Featuring new and old, this is great for anyone. Ditch the drag that is the school year and go out to get tan.
Driving songs (7-12)
"Ode to Viceroy" – Mac DeMarco
"Cut Your Hair" – Pavement
"Web in Front" – Archers of Loaf
"Never Ending Math Equation" – Modest Mouse
"Tuff Ghost" – The Unicorns
"Loser" – Beck
At this point it looks like it's time to drive to wherever your summer is going to take you. This section of the playlist has some mellower, fun songs that feature a lot of 90's indie vibes and the stuff of memories to come. These songs are a bit slower at points and take a slower approach to things, perfect for long drives.
Party songs (13-18)
"Hey Ya" – OutKast
"POWER" – Kanye West
"Summertime" – Clipping
"Ultimate" – Denzel Curry
"King Kunta" – Kendrick Lamar
"Give it Away" – Red Hot Chili Peppers
The party list goes through some different territory, whether it be the feel good hip-hop of OutKast, funk rock of Red Hot Chili Peppers, or grimey trap of Denzel Curry. This bit of the list will be some go-to hype music for this summer.
Somber ending (19-22)
"Feel the Pain" – Dinosaur Jr.
"The Predatory Wasp of the Palisades is Out to Get Us" – Sufjan Stevens
"Waltz #2 (XO)" – Elliott Smith
"The Summer Ends" – American Football
Now the summer is over, and you want to reminisce on all of the memories as you think about how you wish it lasted forever. These somber, low-key ballads will be perfect for this feeling, and will be a great close to the summer (hopefully) of your life. Have fun out there.