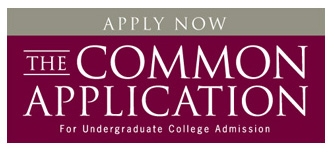 It's that time of the year again—college application time, but this time the Common Application has refreshed itself with a new face. In anticipation of this new version, seniors have troubled themselves over possible modifications. While the primary intention of this application software was to render the entire process electronic and convenient, a few alterations have impacted the process in a manner that has resulted in quite the opposite, making the already difficult process of self-expression even harder.
The Common Application has forced seniors on to a tight rope in conveying their voice to by eliminating an entire writing section in which they would demonstrate a dedication to a particular activity. This modification is causing greater anxiety for seniors who want to express their commitment to a particular aspect of their lives. However, there are ways in which seniors can make up for this lost space. Along with the traditional presence of the "additional information" section, the CommonApp essay has extended its word limit to 650 words. Senior can take advantage of this addition of 150 words to voice their style in greater depth and to gear their writing in a direction that unveils their character.
Speaking of the CommonApp essay, it has come to every senior's attention that their escape route to safe haven has been demolished. The elimination of the "choose your own topic" option for the CommonApp essay has forced seniors to extend beyond their safe-zone and select a prompt that may lead them to think about elements of their life that they have not considered thus far. While inspiring a deeper thinking, this has also bound seniors to limited aspects of their life. In assessing the impact of the removal of this topic, guidance counselor, Mr. J. Roman said he does not believe that the "changes will ultimately have much if any impact on the students," because "change is inevitable and at the end of the day students will adapt. " However, for those worrying, there still remains a topic that can be employed by seniors as method of sharing their own unique story. This vague topic allows students to share a story that is central to their background and life, providing various directions for students to take.
Ultimately, the changes to the Common Application have made the journey of proving their worth on paper to colleges more trying for seniors, while allowing more for applicants through simplifying of the application process. The Guidance Department warns that "there is always a downside to things becoming easier", which in this case is the easy access to the Common Application. The department suggests that "students need to show their interest to differentiate themselves" in other manners by engaging in campus visits or speaking with admissions counselors; they need to look beyond the electronic application. Helpful or harmful, the modifications to the CommonApp have certainly altered the application experience for this year's seniors.
Photo credit: udel.edu