Mr. Melvin Fills Assistant Principal Position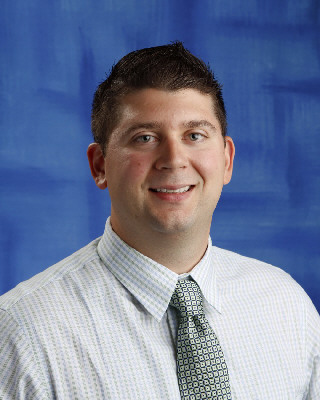 As the year began, a change in administration took place at Morris Hills High School. Popular history teacher Mr. Eugene Melvin became a new assistant principal at Morris Hills High School. He was selected by the Board of Education in December as a replacement for former assistant principal Mr. Toriello, who became the principal after Mr. Cacciaguida retired. Mr. Melvin has nothing but positive things to say about the job and the support he has been receiving from other staff members. "It's been amazing," he said. "Whenever anybody asks, the one thing I say to them is everybody here, teachers, students, the other administrators, have been extremely welcoming, and it has really been humbling."
Mr. Melvin admits that going from being a teacher to school administrator required a transition period. Of the change in his schedule, Mr. Melvin said, that "the biggest difference is that as a teacher, your days are planned from 8 to 3. As an administrator, you can have your day scheduled with meetings or appointments, but sometimes things come up that are a little more pressing, so it's more time management." Once again, Mr. Melvin stressed that the staff and faculty have been exceedingly supportive and that he always feels comfortable asking fellow administrators questions if he has them.
Mr. Melvin admits that he misses being a teacher, and that his biggest regret in becoming an administrator is that the personal interaction with his students on a daily basis is gone on. However, Mr. Melvin does relish the prospect of working with more of the student body and loves the new opportunity to attend sporting events after school and to support the school in ways that he may not have had the chance to do so previously.
As an administrator, Mr. Melvin intends to take some of the principles he learned as a teacher and apply them to discipline, including fairness and consistency. He recognizes that job changes, especially in going from being a teacher to an administrator, often require changes in perspective. However, he also stresses that he is the same person regardless of the position. "I'm not going to change my personality because of the new job, and I hope that people and students understand that while I am still the same person, I have to perform a different job. It may require a couple of different behaviors, but I am still me," he said.
The common sentiment among student population is that Mr. Melvin will be a great assistant principal. Junior Jacob Marogi said, "I think Mr. Melvin will successfully and passionately do his job." Fellow junior Alyssa Potenzone concurred, stating, "Mr. Melvin was a phenomenal AP US History teacher and will be an even better vice principal." Initially, there were many students who were upset about the sudden transition, especially considering the fast-paced, rigorous nature of AP courses. For example junior Ed Donovan, although he expressed that Mr. Melvin "will do well" as vice principal, also said, "it was poorly timed; the switch wasn't convenient for many of us students." In the end though, most students were ultimately happy with the new AP US History teacher, Mr. Mein and his teaching style, Junior Samhita Murthy said, "I was fearful that the transition would be difficult, but Mr. Mein proved to be an exceptional teacher. Mr. Melvin is well qualified to be the vice principal, and I wish him good luck in all his endeavors!"