Lacrosse: The New Kid on the Block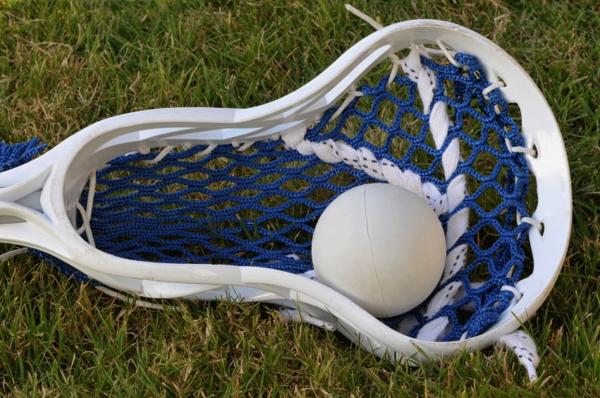 Lacrosse is just like the new kid at school that suddenly became extremely popular; indeed, it's the sport that has recently taken the athletics world by storm. No other sport has grown faster and recorded 746,859 players in 2013. Those numbers are incredible for a sport that has to compete with more popular activities like baseball and softball in the spring. But how new, really, is lacrosse? Well, lacrosse has been around since the Native Americans played it in their culture and was later picked up by European immigrants who turned it into the sport it is today.
High school has never seen a sport grow faster than lacrosse, either. 290,046 competing players were recorded to be playing at the high school level. Between 2008 and 2013, a total of 621 schools added a boys' team and 588 schools added girls' teams. That is an astonishing 34% increase for boys and 36% for girls. Coach Rosalinni, who coaches varsity lacrosse for Morris Hills, said, "The growth of lacrosse at the high school level has enticed big-time schools and conferences to add the sport. I feel the sport has only shown the beginning of what's to come." Many schools are catching lacrosse fever and are picking up the sport for their athletics programs due to high demand.
The NCAA also has lacrosse at the top of its popularity poll. More than 35,000 players have been recorded to compete on varsity, club, or junior college teams in 2013. To add to that number, there have been eight new Division 1 programs added to its 60 pre-existing college programs. Although the MLL, or Major League Lacrosse, is considered the top tier of professional lacrosse, the perks not where you'd imagine. Players earn between $10,000-$30,000 a year, which is a slap in the face to athletes who are normally paid more. Even the best-paid player in the league cannot live off of such a salary. Attendance also leaves much to be desired compared to other sports. It is only a matter of time, however, before the MLL experiences the benefits from the sport's popularity.
Between 2001 and 2013, the number of competing lacrosse teams has risen from just over 250,000 to 746,859, which is a staggering jump over 12 years. This pattern should continue if the lower levels continue to grow with more and more competitors joining. After seeing such encouraging statistics, it's no wonder that lacrosse fans everywhere expect to see the sport boom over the next few years. There's no doubt in the minds of sports-followers across the country that lacrosse will continue to become one of the most-played sports in America.