Summer Read Inspires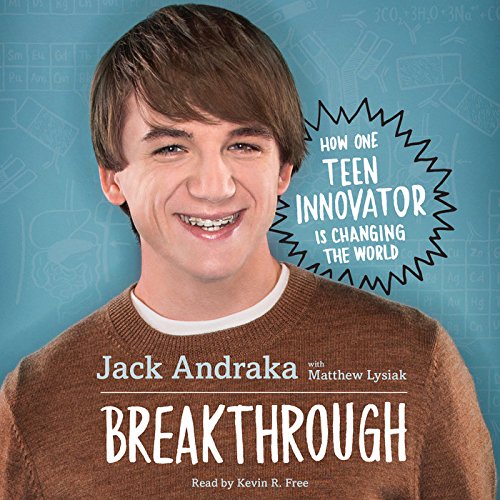 This year's district read is Breakthrough: How One Teen Innovator is Changing the World by Jack Andraka. This inspiring memoir tells the moving story of Andraka and his story as he emerged himself into the world of STEM, inventing an inexpensive, early-detection test for forms of cancer. His story will be sure to inspire you as his story is one full of the riveting moments that all high schoolers experience but also addresses that as the new generation, all of our dreams are possible and that we should persist on in the fight to our dreams.
"This year's choice was brought to my attention by a member of the MHRD community, and it caught my eye for its uniqueness and versatility," said Mrs. Toriello, District Director of Language Arts and organizer of the summer reading assignment. "It is my hope that you will be as inspired as I was after reading the memoir." Along with the read, students will also write a one pager. Jack will be visiting Morris Hills in early October 2018 to speak about his experience as well as the student body's experience reading this memoir. "Most important to me and the purpose of our District-Wide Summer Read Program, is the work Jack does speaking to audiences around the world about about his personal story, his struggle with depression, LGBT issues, and his ideas for combating bullying, suicide prevention, and STEM education reform," added Mrs. Toriello.
In addition, the district will be organizing a color run this coming fall connected to cancer research in honor of Jack and the summer read. More information will be announced as arrangements become finalized.If you would like to suggest a book for next year's summer read, the selection process will begin September 2018.