Mr. Mein: Man or Mouse?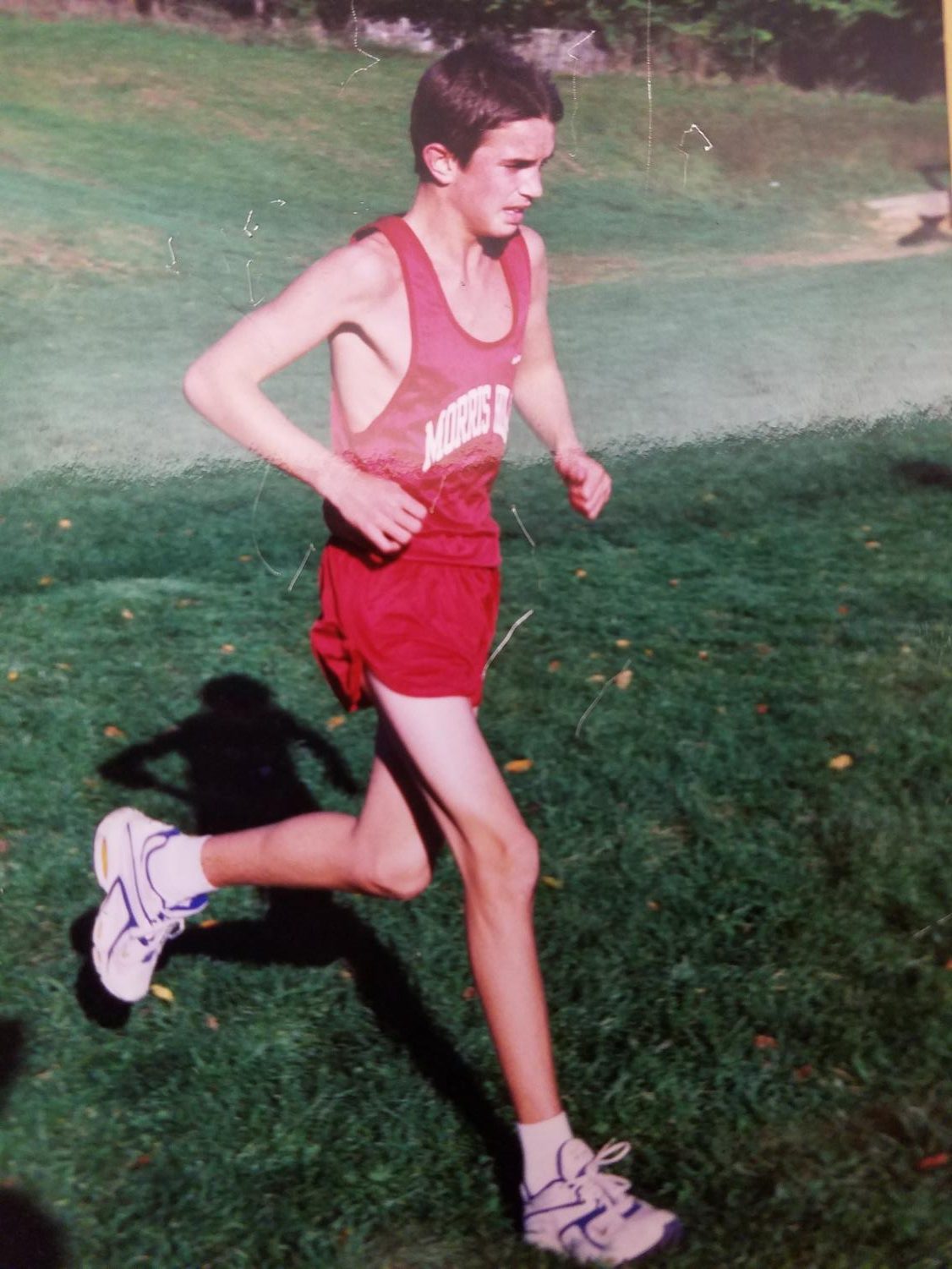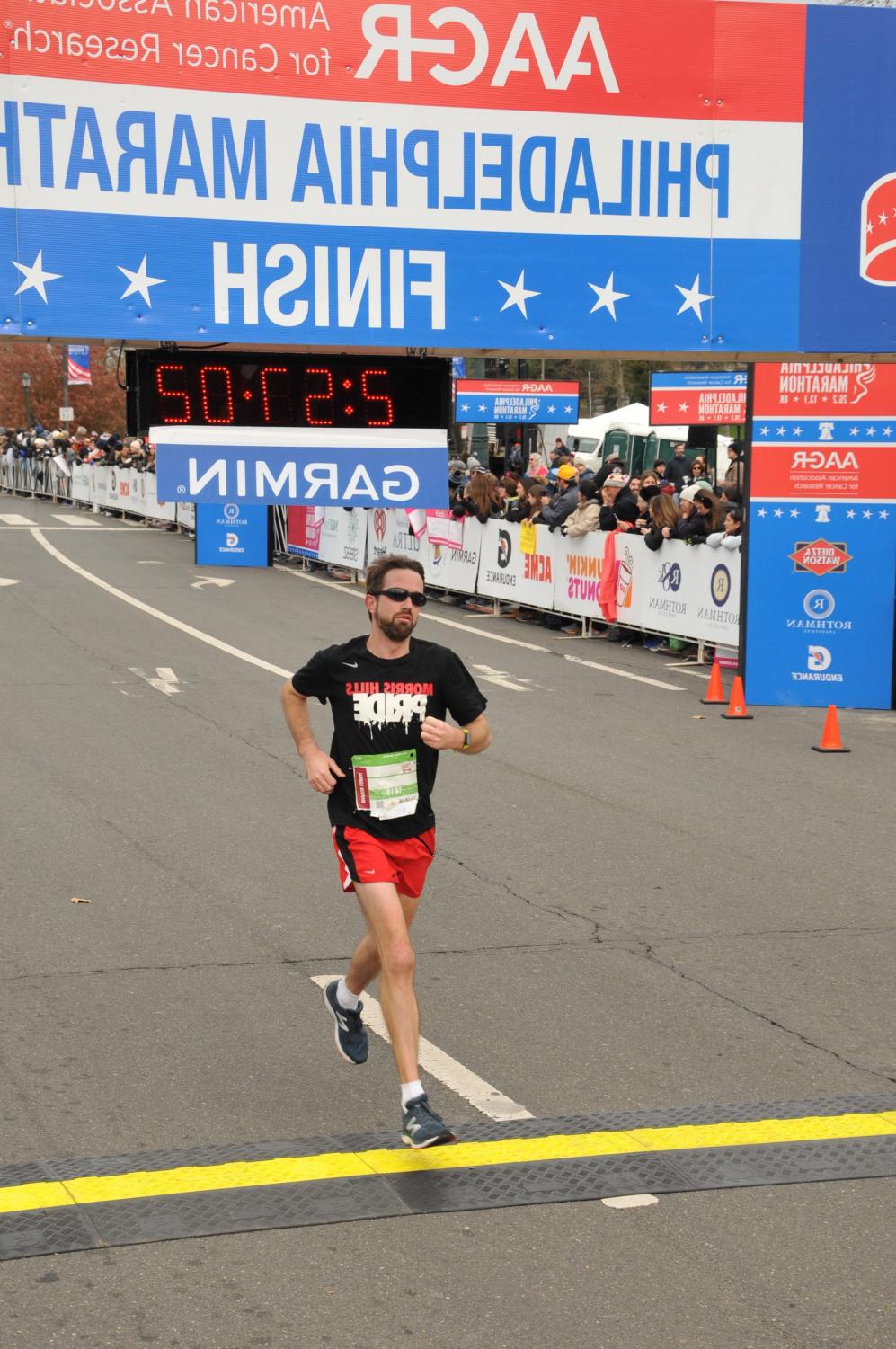 If you don't know social studies teacher Mr. Mein, you're in the minority at Morris Hills. He's your AP U.S. History teacher lecturing on the effects WWII on American culture and society, your AVID teacher taking you on thrilling field trips, your basketball coach making sure you sink your free throws, your idol, or just someone you think has a cool beard. And believe it or not, he is also a Morris Hills graduate.
The year is 1999. The JV Conference Championship race has finally arrived, and Mr. Mein, then known as just scraggly, 120-pound freshman Tim, is up against the best JV seniors, juniors, sophomores, and freshmen from the Iron Hills Conference. With a strong start to the season, he's managed to earn himself an eighth seed going into the race. Though not expected come in first, Mr. Mein was told he could win by a young coach fresh out of Kutztown, none other than Coach Robinson. "As long as you want it more than anyone else," Robinson exclaimed, "it's yours!"
"Bang!"
Hundreds of skinny boys take off, desperate to reach the woods first and, with a mile in, Tim Mein was in the lead, followed by a pack of hungry upperclassmen. Slowly, the group dwindled as runners fell off and Tim grew confident as he approached the final mile, where he was greeted with a warm welcome.
"Man or Mouse Mein? Man or Mouse? What do you want to do?!" Robinson yelled.
Young Tim didn't know you're not supposed to yell back in the middle of a race, but the freshman, still in the lead, did exactly that. "I'm gonna win! I'm gonna do it!" and the wheels started turning even faster.
Though aerobically strong, Tim always seemed to lose in the final kick. Therefore, with about 600 meters to go, Tim Mein, still battling for the lead, knew he had to act: he started sprinting as fast as he could. The little freshman managed to hold on to his lead to a thrilling finish, helped by Robinson's emphatic words of encouragement. Tim Mein won the race by several seconds, crowning himself as the JV Champion, and giving Coach Robinson his first championship as well.
Although Mr. Mein fell sick later that year and did not fully recover athletically until his senior year, sports, and running, in particular, have stayed with him. Today, Mr. Mein can be found running almost every day of the week either in preparation for an upcoming race, just for fun, or to clear his mind. He has already run four different marathons, the last this past year in which he ran his personal best, 2:56:47, a whopping 6:45 pace for over 26 miles!
Mr. Mein finds peace in running, but what he loves most about it is its simple truth to success: being able to suffer. Running is gruesome, and running is challenging, and there is no way around these facts. Most people won't put themselves in pain for hours, but runners will– partially because others won't, partially because there is a thrill in the mental battle that occurs in any good run, and partially because running is a constant chase at self-improvement, despite the many failures that are bound to occur.
Mr. Mein wishes he could have run more in high school, but he doesn't let this hold him back in the present. More than just this, he still uses what he learned as a wee freshman. In the last couple miles of any marathon, when he can't feel his legs, Mr. Mein can be found talking to himself for encouragement: "Man or mouse, Mein? Man or Mouse!" And if you ask his family, they'll all tell you how they determine if he's having a great race when he runs past them: it's if he's yelling at the top of his lungs.