The 2021 Met Gala: Celebrating America
The Met Gala has long since been known for being a prestigious, schmoozy event for an exclusive list of guests: A-list actors, singers, and other public figures. Over time, however, the gala has shifted from being a fundraiser to an event to celebrate fashion in all aspects. Each year, the tone of the gala is set by a theme. In 2015, the theme was "China: Through the Looking Glass." In 2019, "Camp" set the status quo. This year, "American Independence" reigned over the event. 
Some celebrities took the classic route. Lilli Reinhert, a CW actress prominently known for her role on Riverdale, wore a dress adorned with all fifty state flowers. Other guests committed to their looks on a deeper level, honoring important facets of American culture.
Let's start with Gemma Chan, an actress known for her roles in Crazy Rich Asians and the upcoming Marvel movie, Eternals. Chan arrived at the Met clad in a black minidress with a billowing mint green train. Her look was intended to pay homage to Hollywood's first Chinese American movie star, Anna May Wong. In an interview for Vogue, Chan declared Wong to be "a trailblazer, fashion icon and woman ahead of her time — she paved the way for those who came after and continues to inspire." Chan's choice celebrates her identity and Chinese heritage by calling attention to the diversity within American culture and its "melting pot" feature that makes American society unique.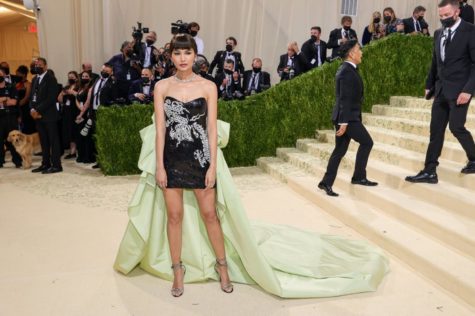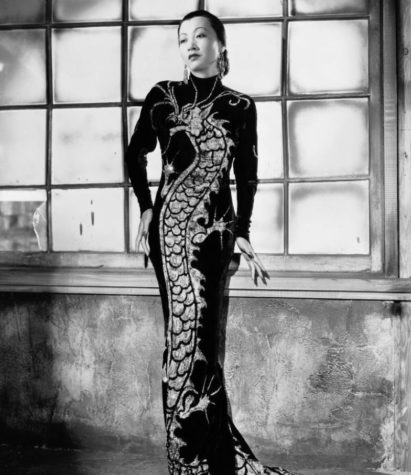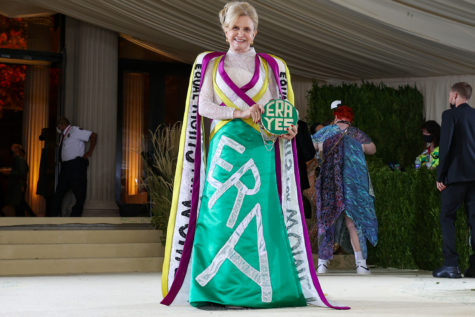 Congresswoman Carolyn B. Maloney (yes, apparently members of Congress attend the Met) shone on the red carpet as well. Her vibrant gown was printed with the words "equal rights for women" in dramatic lettering. The look was inspired by female activists from the 1920s, where women marched for the ratification of the Equal Rights Amendment (ERA) to secure their voting rights. Rep. Maloney sought to embody the spirit of the suffrage movement, honoring the powerful individuals who paved the way for other women to rise and work towards equality within American society.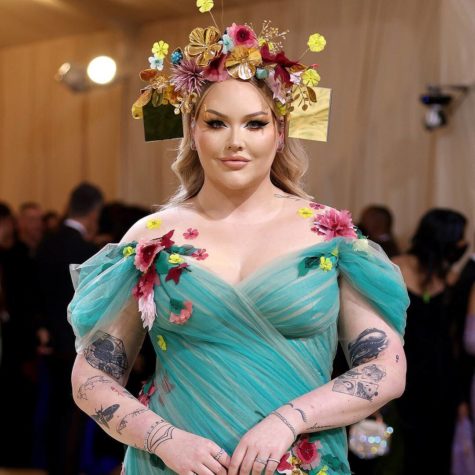 YouTube beauty guru Nikki de Jager also brought her best to the red carpet. de Jager arrived in a turquoise tulle gown, donning a flower crown and a sash reading "Pay It No Mind." Her look was a tribute to Marsha "Pay It No Mind" Johnson, a black trans activist who was at the forefront of the Stonewall riots. For reference, the Stonewall riots were a series of demonstrations held by the LGBTQIA+ community in 1969 after the police raided the Stonewall Inn, a gay club in Greenwich village in New York. de Jager, as a trans woman herself, told Buzzfeed that she hoped to "[make] her community proud" by honoring Johnson, a powerful leader for the gay rights movement in America=
There is no doubt that celebrities and public figures have a huge impact on social discourse. After the Met Gala on Sept. 13, Google search trends obviously reflected this. Searches for "anna may wong," "equal rights amendment" and "marsha p johnson," spiked in popularity. Because of these influential individuals' statements at the Met Gala, the general public was encouraged to learn about diversity, women's rights, and the struggles of the LGBTQIA+ community. Out of the six-hundred attendees, Chan,  Rep. Maloney, and de Jager, along with others, all delivered their messages at the Met Gala this year, but it is incredibly important that public figures continue to use their platforms to bring more issues into the spotlight.